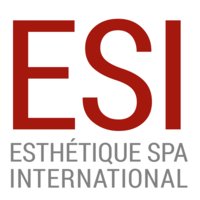 I will be speaking at the Esthetique Spa International 22nd Edition in Vancouver, Canada. This is one of the largest Aesthetic conference in Canada!
TOPIC:
A BUSINESS MODEL FOR DEVELOPING A PERSONALIZED SKINCARE PRACTICE
Location: Vancouver Convention Center – ROOM #16
Dates & Times:
Sunday, February 23 at 1:30 pm – Room 16
Monday, February 24 at 1:30 pm – Room 16
TOPIC DESCRIPTION:
Today's anti-aging patient seeks a one-stop-shop strategy on how to repair and rejuvenate their body and skin from the inside out. This requires the understanding of their genetics, hormone and nutrient profiles. Armed with this knowledge, you will be able to develop a comprehensive skincare program customized uniquely for just 'one'. Join Dr. Chin to learn about the science of precision medicine testing: how genetics, hormone balance and nutrient levels impact skin health. Find out about the Health-in-a-Box platform offering point of care testing kits completed in your practice. Achieving flawless skin requires us to decode the skin to recode it to health. See if this virtual personalized health service can augment your practice — both for your client and your bottom line.
More information: https://vancouver.spa-show.com/skin-genes-rx/
Come visit me at booth #1205