I will be speaking at the American Academy of Anti-Aging (A4M) 28th Annual Spring Congress in Orlando, Florida. An event which focuses on the advancements of preventative and anti-aging medicine hosting 3,000 to 5,000 physicians and healthcare practitioners.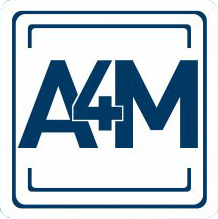 TOPIC:
PERSONALIZING CANNABIS PRESCRIPTIONS USING PRECISION DIAGNOSTICS
Location: Gaylord Palms Resort & Convention Center
Dates & Times:
Saturday, May 16 at 1:45 pm
TOPIC DESCRIPTION:
Different strains of cannabis results in different ratios of cannabinoids (THC:CBD) and terpenes which affect the effectiveness of treating different physical and mental health conditions. A cannabis product that is optimal for one individual may not be suitable for another person because of variables including genetics and individual medical conditions. This can often result in adverse side-effects and prolong the relief from symptoms. Reducing trial and error side effects from the prescribing of cannabis can occur by knowing a patient's pharmacogenetics (drug metabolism tendencies) toward THC and CBD and their impact on neurotransmitter (brain chemical) levels. Completing such diagnostic tests will not only provide the patient and their prescriber this valuable knowledge but also how cannabis will interact with other drugs being consumed, including alcohol and caffeine. A simple cheek swab for genetics testing and urine sample to measure brain chemicals levels can offer insights about how to select the cannabinoid product, its dose, addiction risks and efficacy toward certain health conditions. Precision medicine can help empower a clinician and the patient to find the optimal therapeutic THC/CBD ratio product. Dr. Elaine Chin is the Founder of Executive Health Centre, a personalized medicine practice in Toronto, who will share her clinical experience on the first steps of deciding if cannabis prescribing is right for your practice and if yes, how to get started. As well, she will show physicians how to improve their target goals for improving patient outcomes by leveraging pharmacogenetics and neurotransmitters tests to prescribe cannabis. She will share case studies on the test results benefits as we prescribe cannabis for aliments including pain management, IBS, anxiety, depression, and insomnia. Precision diagnostic applications can improve patient outcomes and safety in the prescribing of cannabis. The clinical tools being used in Dr. Chin's practice are from CLIA approved laboratories in the United States and Dr. Chin has no financial or conflict of interest issues with these laboratories. Because the proposed talk is a practical clinical discussion, there are no published papers involved. However, a physician guide on how to begin prescribing cannabis is being developed and will be ready to be shared to all physicians. There are no financial affiliations with any licensed producer in this clinical support document.
More information: https://www.a4m.com/spring-congress-2020.html