Why health training is essential for executives.
Up-and-coming leaders are exposed to intense training designed to sharpen their business skills. Sales, productivity, and even ESG (environmental, social, and governance) are targeted as the most important tools in an executive's business arsenal.
While these are all essential skills, they exclude one element that is crucial for flourishing—health.
Read this article from Dr. Elaine Chin published in the CSAE Association Magazine.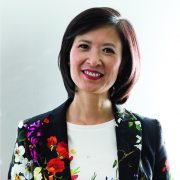 Dr. Elaine Chin
ELAINE CHIN, M.D., M.B.A. FOUNDER, CHIEF MEDICAL OFFICER North American trailblazer in Precision Medicine. Founder of Executive Health Centre, a Medical Wellness and Anti-Aging Clinic. Medical expert on CitylineTV and in Good Housekeeping Magazine's GH Institute.