Employees don't want to come back to the office. Maybe they're right to stay away.
Host Shaye Ganam is asking Dr. Elaine Chin in his Edmonton province-wide talk show on 630 CHED.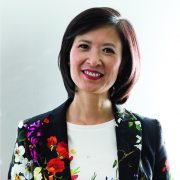 Dr. Elaine Chin
ELAINE CHIN, M.D., M.B.A. FOUNDER, CHIEF MEDICAL OFFICER North American trailblazer in Precision Medicine. Founder of Executive Health Centre, a Medical Wellness and Anti-Aging Clinic. Medical expert on CitylineTV and in Good Housekeeping Magazine's GH Institute.