The COVID-19 pandemic has shown that many of us have fallen short of optimal health, but women are facing a unique health crisis.
Evidence is telling us in no uncertain terms that working women are doing worse than their male counterparts when it comes to caring for their own health needs.
Why are women bad at health? Well, they aren't, they just have more on their plate. While women continue to make strides in the professional world, the demands of the home still fall disproportionately and unfairly on their shoulders.
This unfortunate trend has only intensified as of late and was spotted early on in the pandemic. A September 2020 McMaster University Offord Centre for Child Studies report found half of the women polled felt their work productivity decreased because of their extra home workload." This burden also impacted their health performance: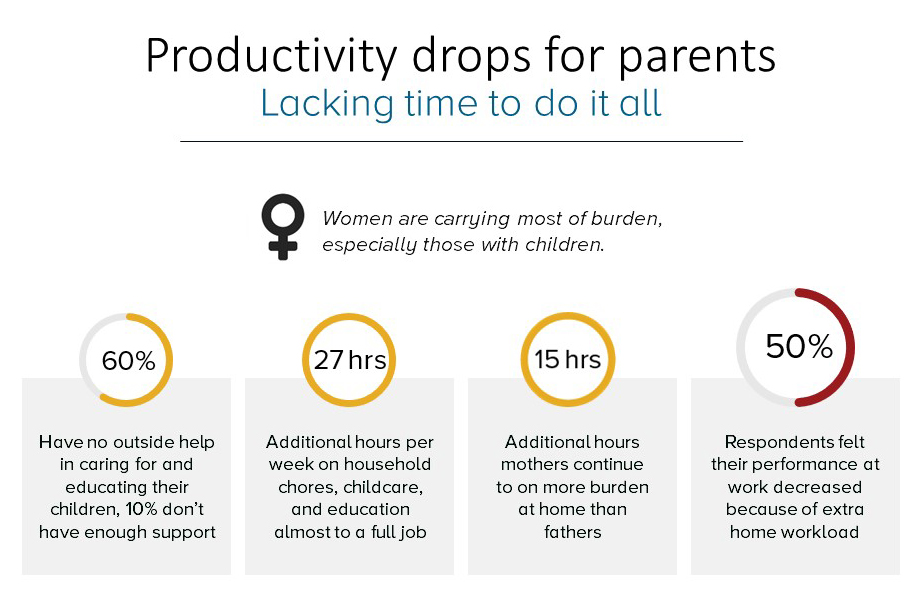 Women are dealing with significant burnout rates.
Evidence shows there is a substantive burnout gender gap that has only widened during the last two years. Gallup reported late last year that the burnout rate among women increased from 30% to 34%, while among men the burnout rate actually decreased, from 27% to 26%.
Other statistics are even starker. McKinsey's Women in the Workplace 2021 report told us the burnout rate for women may be as high as 42%. Senior women leaders were most impacted. A significant number of working women are barely hanging on.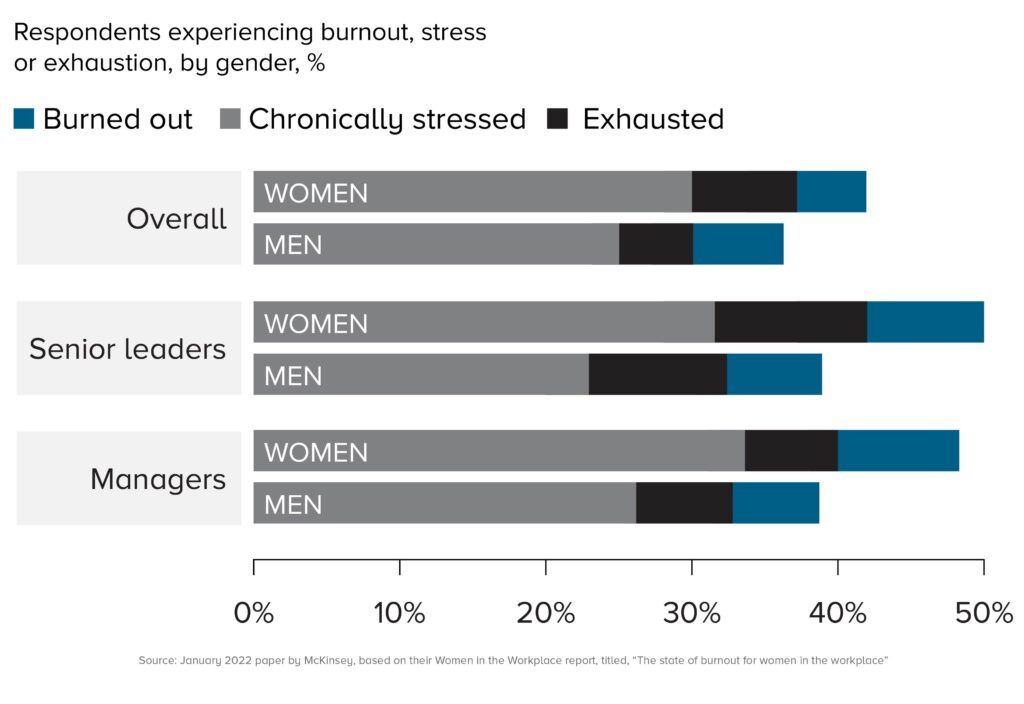 Early this June, Sheryl Sandberg, one of the most high profile business leaders in the world, announced she was leaving her role as C.O.O. at Meta, formerly Facebook, which she joined in 2008. In her New York Times interview, she said she wanted to focus on her philanthropic work and was planning to get married.
We may never know if burnout played a role in Sandberg's departure, but certainly, everyone, including her, has had to re-evaluate their life priorities in a post-pandemic life.
When something has to give—and between the stresses of work, home, and a worldwide pandemic, something usually does—women tend to sacrifice their own health needs.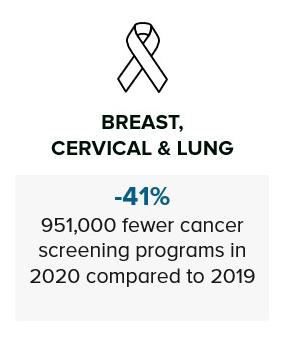 With so many responsibilities to attend to every day, many women simply can't take the time to rest and complete their routine health screenings. How many women are just surviving, rather than thriving as they should be?
The Canadian Medical Association reported screenings for the top three female cancers significantly decreased during the pandemic.
We've all heard of the Great Resignation, the ongoing phenomenon in which record numbers of workers are dropping out of the labour market, and there is evidence showing that women are quitting in greater numbers than men.
Losing women from the office is an unmitigated disaster. When we lose women, we lose incredible talent and essential perspectives. This has terrible implications for gender and pay equity, and for the overall performance of our firms, as there is solid evidence showing that companies with gender-balanced boardrooms outperform those run by the old boys clubs.
As employers and leaders, we need to provide the supports women need to stay healthy and productive.
This starts at the top since women executives are also battling these trends. We cannot be effective leaders or role models unless we take the time and effort to prioritize our health, and the best way to prioritize our health is to understand it.
This takes a time commitment, and when women are already overworked, they won't have time to line up at a lab. One health care solution—virtual health consultations—has emerged in a big way during the pandemic. We've taken this concept one step further with home testing.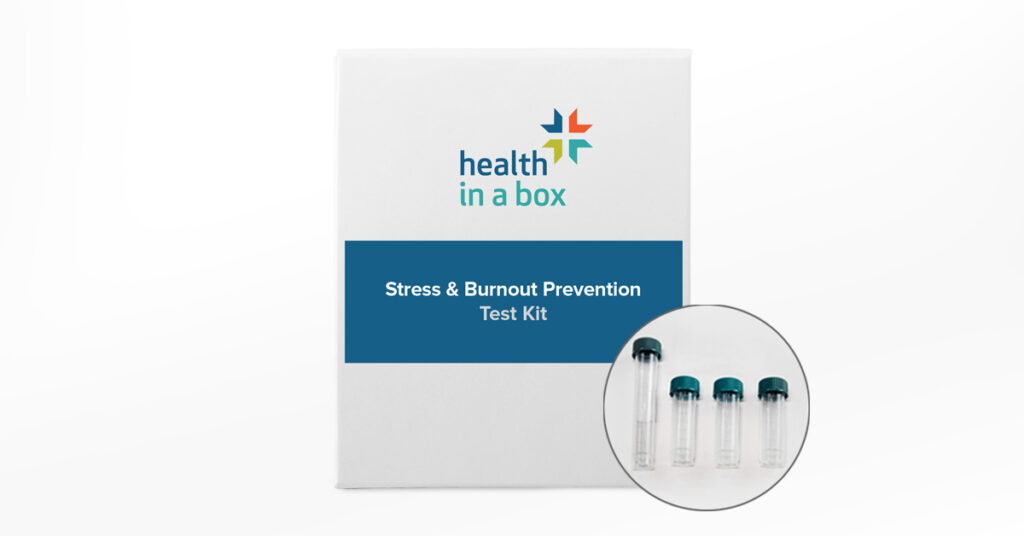 Solutions like the Health-in-a-Box self-test kits give a comprehensive picture of your health. They test your metabolic (pre-diabetes), menopausal hormones (estrogen, progesterone), nutrients (Vitamin B12, ferritin), and stress (cortisol) status with blood, saliva, and urine samples. A health professional reviews the results and follows up with a tailored health action plan. This is a "whole health" virtual model that encourages accountability with ongoing lifestyle coaching.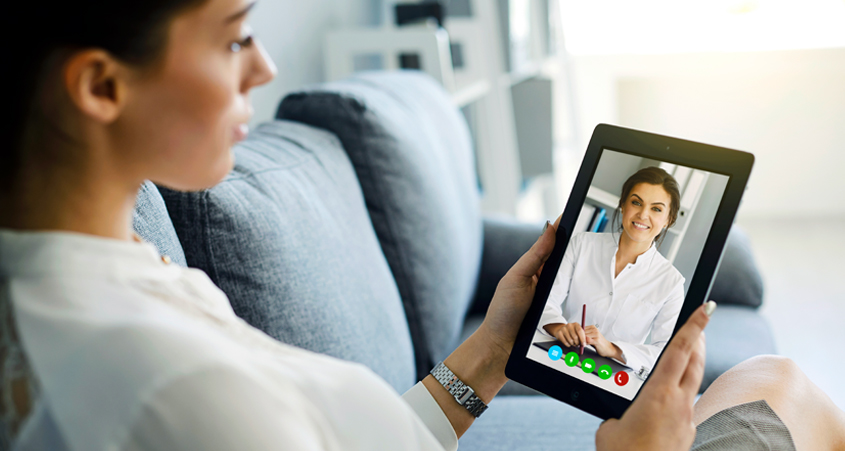 For teams, and especially those at higher risk for burnout, experiential wellness-focused townhalls and workshops are an integral way to offer collective well-being learning for entire companies. These sessions can be geared specifically toward addressing the pandemic's physiological and emotional health consequences.
Executives who want to fight against the trends of burnout and resignations, especially among women, can take immediate steps to address these underlying issues by working to accommodate access to these and other health resources. As a start, it may be useful to hold an internal townhall to listen to women leaders and employees in order to meet their needs. These are simple actions that may help prevent a disastrous exodus of talent.
We have all been dealing with extra stress since the pandemic began. It is important to recognize the toll the pandemic has taken on us all, and that means making an extra effort to look after our health and to better support the women on our teams to do the same.