You've seen this movie once already. And you do know what to do for Lockdown #2. Aside from getting the holiday gifts in the coming weeks more quickly, stock up on better masks and specialty groceries. Remember to renew your medications and supplements. Less alcohol. More sleep. And exercise.
Until we are delivered into the magical world of "Vaccineland", let's not join America and head into a "Humanitarian Disaster" as described by Dr. Sanjy Gupta of CNN and enter "COVID Hell".
---
How We Got Here
It was simple. Round #1 was driven by long term care and health and frontline workers who were exposed without enough protection. Round #2 is a build up from a summer of diffuse community spreading of the virus because of relaxed behaviours which seems to be still continuing. Seeding happened in every corner of the country except for the Maritimes. Since September, we started going indoors, kids, young and older, went back and forth to school and became community agents of spread, and voila, Wave #2.
Many of you have asked me why are we closing the economy just to save hospital beds? Young people get COVID-19 but they don't die. True, on a population basis, but young people still die. And this was what the provinces were hoping for, a high case count with little hospital admissions. But we didn't do what we promised to do during the summer for the weak and frail. Rapid COVID-19 testing didn't appear. And most recently, the City of Toronto is 'out of stock indefinitely' of age 65+ Flu shots.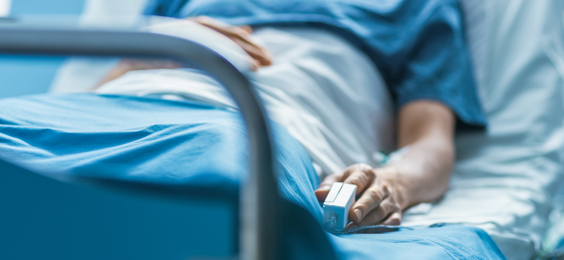 If you buy the narrative of herd immunity, then make sure you don't need any hospital bed for any reason. And if you think you've had a heart attack or stroke or need cancer surgery or out-patient testing to see if you have a developing life-threatening situation, you are out of luck.
According to the OECD, Canada has 2 beds per 1000 – compared to other G-7 nations we are behind. And models suggest we will max out our ICU bed capacities in the next few weeks.
Takeaway: Don't get sick in the next 6 months.
---
USA Snowbird Travel
And if you think you can just do a long one-way trip to USA for the winter soon, because you have insurance, remember that the entire USA is spiking in cases too. Major health centres are running out of beds and medical and nursing staff too. No one can buy their way to a hospital bed when there isn't one available if you get COVID-19 or have other medical emergencies.
Takeaway: Stay in Canada and stay at your cottage, if you have one. Don't do silly things and slip and fall and break something.
---
Lockdown Preparation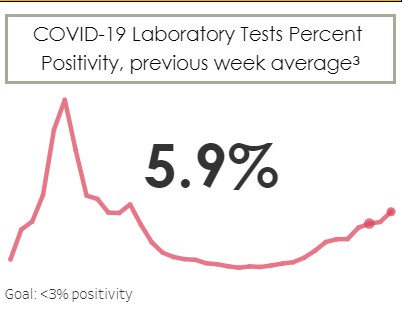 My prediction is closures will happen in the next few weeks as cases remain high. The positivity rate in Toronto was at 5.9% this past Friday which is far higher than the provincial average of around 3.5% W.H.O. and C.D.C. have quoted 3% as the tipping point for exponential growth for COVID-19 cases. We are certainly well beyond the tipping point. The timing to call for a lockdown is now purely political.
The numbers speak for themselves.
Track the numbers yourself from the City of Toronto COVID19 site. The Dashboard tab provides great information about ICU capacities, PPE supplies, and case positivity rates.
We don't need to wait for John or Doug or Justin to tell us to lockdown. We all need to do more now.
---
Getting Your Family Prepared
Some of you have asked me if you should have a limited 'legal sized family gathering' based on present RED ZONE restrictions. Let's use the model of 10 people being allowed indoors as an academic exercise in the art of the possible.
I caution you to remember that the number of people allowed indoors is somewhat arbitrary.

Let's drill down 4 variables you must consider:
1) Social Distancing
Having 10 people in a 100 sq foot room is not the same as having the same 10 people in a 1000 sq ft room. To provide at least 6 ft social distancing per person, we need to comfortably provide 100 sq ft of space per person, especially if masks are not worn.
2) Ventilation
Many months ago, we knew this virus was airborne. If your room is not well ventilated and air is stagnant, you'll be at higher risk. Some of us recall being in rooms with smokers. If you're in a room that doesn't extract out the air, for example, visible smoke, and re-circulates it with a HEPA filter system, assume the virus is also circulating inside your space.
And don't get inside a portable enclosed 'outdoor' tent. Some restaurants are doing this and bending the rules. The air is stagnant when the tent is zipped up.
Takeaway: Ideally do your gathering outside. Get portable HEPA filters inside all your homes and offices.
3) Mask Use
I'm going to say it again, the type of mask you wear matters. Don't get complacent. We can save the environment later. Get CERTIFIED KN/N95 or Surgical Level 1 Grade masks. This is not the time for fashion statements. If you insist on wearing cloth, it MUST be triple ply with a FILTER. Otherwise you are wandering around taking a huge risk to yourself and to others.

And do wear a mask INDOORS when you have others who are NOT in your home bubble. Certainly, it's safest to be quiet and not talking. Risk increases when we speak or sing. Once the mask comes off to eat, high exposure risk begins.
Takeaway: Stop the cheap fashion masks. They don't work!!!
4) Duration
Certainly, we know that not only does all the above matter, but the amount of overall exposure time also matters. Fifteen minutes was the guidance, but WHO warned that it is a cumulative total. And risk of exposure increases the more exposure you have to others.
---
Holiday Period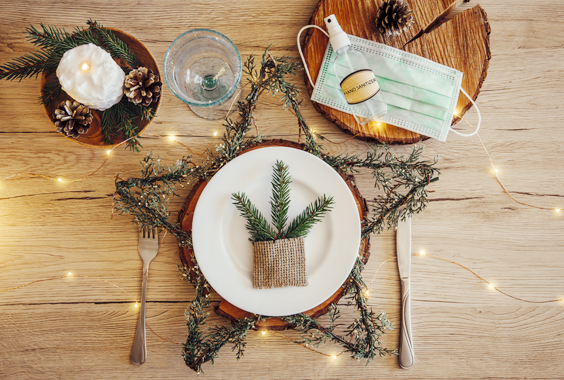 Hypothetically, here's how we MIGHT get together for the Holiday period if all things don't get worse and we remain in the RED ZONE:
1) Everyone who plans to get together must quarantine at least 14 days.
That includes kids no longer going to school, not seeing their friends and they need to hang out only at home. Everyone stays home except to go out for critical trips, just like we did in the first lockdown.
2) If you've gained access to a RAPID COVID-19 Antigen Test
Do a test 3 days before meeting each other and repeat again the day of the gathering.
3) Gather only in large OPEN SPACE
Ideally outdoors with excellent air filtration, and if indoors, at least with windows staying open. Add portable HEPA filters inside.
4) Allow for enough square footage
Give each person about 100 sq feet of space. 1000 sq ft for 10 people.
5) Always wear a mask
When not eating or chatting. Forget the singing this year.
6) Remain socially distant
No hugs and kisses even with masks on.
7) Eat in different rooms
Based on family unit clusters, if possible.
---
Protecting Your Workplace Team
I know that all of you have done an amazing job taking care of your staff. I greatly appreciate your efforts through all the stories you've shared with me during the past six months. But it's time to do even more.
Downloading the COVID-19 Alert App
If you've done it, GREAT! And I also need you to get everyone in your workplace to do so as well. It should be mandatory on all company issued phones.
It is time for all of us to take personal control and responsibility and create our own micro public health department right inside our homes and workplaces. As the cases have risen above 500/day, the Public Health Department is no longer vigorously providing contact tracing support. We need to do it ourselves with the help of technology.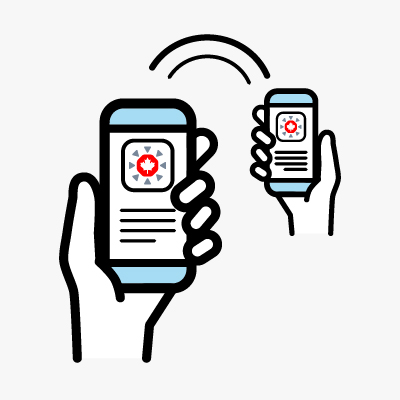 Here's how it works:
If someone in your home or work bubble tests positive with the COVID-19 virus, they can opt to enter that information into the app, and each person they've been in contact with will then receive an alert. This will alert you if you or your family have been exposed and go get tested.
This APP has been reviewed and approved by the Privacy Commissioner. The COVID Alert app has no way of knowing:
your location as it does not use GPS or location services
your name or address
the place or time you were near someone
if you're currently near someone who was previously diagnosed
---
Paying it Forward
We had a great campaign with our Masking Together Challenge. Thank you again as so many of you supported this cause. Today, I'm asking you to spread the word that we are supporting the Homeless Shelters that are in need of high quality masks.
For every 3 boxes of Level 1 Surgical Masks sold on our site,
we will donate one box to a homeless shelter.

Consider giving each of your team members at work a box of MEDICAL GRADE MASKS this Holiday Season. Many are likely wearing less safe cloth masks. Educate them. Protect them. Protect all of us!
---
Final Thoughts
I'm optimistic but realistic too, based on the science and timelines of a delivery for a two-dose vaccine. One long winter Wave #2 is ahead of us and hopefully the vaccine will appear before 2021 Q3 and we will have a smaller Wave #3 this time next year.
Make GOOD MASKS our best vaccine for now!