Being able to rebound from adversity — whether it's a minor mishap or life giving you a serious smack in the face — is key to your health and well-being. Here's what research tells us about how to build up resilience.
By Elaine Chin, M.D., and William Howatt, Ph.D.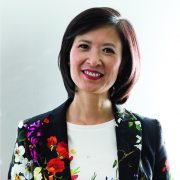 Dr. Elaine Chin
ELAINE CHIN, M.D., M.B.A. FOUNDER, CHIEF MEDICAL OFFICER North American trailblazer in Precision Medicine. Founder of Executive Health Centre, a Medical Wellness and Anti-Aging Clinic. Medical expert on CitylineTV and in Good Housekeeping Magazine's GH Institute.