There's a microscopic chemistry lab in each of your cells, working around the clock to turn your food into fuel. Here's how this process affects your energy, weight and even mood — plus tips on how to make your metabolism as speedy and efficient as possible.
By Elaine Chin, M.D., William Howatt, Ph.D., and Jaclyn London, M.S., R.D.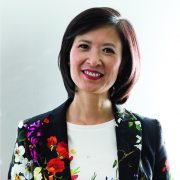 Dr. Elaine Chin
ELAINE CHIN, M.D., M.B.A. FOUNDER, CHIEF MEDICAL OFFICER North American trailblazer in Precision Medicine. Founder of Executive Health Centre, a Medical Wellness and Anti-Aging Clinic. Medical expert on CitylineTV and in Good Housekeeping Magazine's GH Institute.